Renze Display Hires Jean McKimmey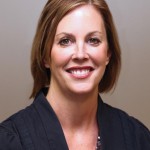 October 19, 2011 (Omaha, NE) — Renze Display, a 116-year-old provider of exhibits, branded environments, event graphics and point-of-purchase solutions in Omaha, NE, has hired Jean McKimmey as Project Manager.
McKimmey, a graduate of the University of Nebraska at Omaha, brings an extensive printing background to her role as project manager in the sales department.  Prior to joining Renze, McKimmey had been with Turnpost Creative Group.