Renze Display Welcomes Ronald Bosworth To The Team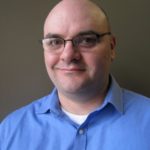 Renze Display, a 122-year-old provider of exhibits, branded environments, event graphics and point-of-purchase solutions, has hired Ron Bosworth as Exhibit Designer.
Bosworth, a graduate of ITT Technical Institute, specializes in CAD and will direct the design and engineering department.  Prior to joining Renze, Bosworth had been a project manager at Skyline Exhibits.
Renze Display operates out of a 90,000 sq. ft. production, warehouse and showroom facility in Omaha, NE.
Ron can be reached at rbosworth@renze.com or at ext. 139