We love helping you figure out how to build it
Renzineering can answer these questions:

Is this idea too crazy to actually build?

What are some creative alternatives?

What can be built within my budget?

What can be added for greater impact?
Renzineering in action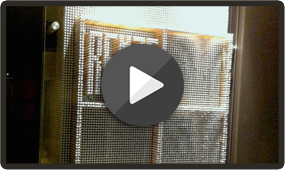 DAAKE Wall of Pencils
Need a pencil? DAAKE has 20,020 of them, all part of a unique space divider that greets visitors to the Omaha branding and design firm. The pencils can be pushed outward or inward to create words and images that announce a special guest or celebrate a holiday.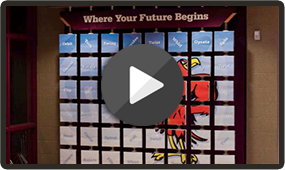 R.M. Marrs Magnet School
Kids get told "Don't touch that" all the time. Not at R.M. Marrs Magnet Center. Here, 5th-through-8th grade students are encouraged to interact with a fun wall featuring three-sided display pieces that can be turned to make one giant image or a mosaic of smaller, individual images.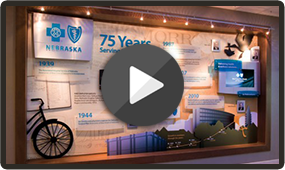 Blue Cross Blue Shield History Wall
Blue Cross and Blue Shield of Nebraska's new corporate headquarters in Omaha features a dynamic visual presentation depicting historic company milestones. More than 15 feet wide and nine feet tall, the display wall and a multi-media flat panel integrate innovative materials to tell a truly inspiring story.